Quook Baby Food Processor
• BPA free and dishwasher safe components • Easy to use digital touch panel operation • Easy to clean, stainless steel water tank • Steam, auto-blend, manual blend, warm, defrost, auto-clean, and sanitize • Steam basket lock, stirring cup lock and water tank lock for triple the safety
Get 10% off for purchase of 1 items
The Quook Baby Food Processor is our take on the future of baby food. It's like we took the standard baby food processor, threw it in a time machine, and out popped a sleek, full-featured parenting appliance designed to look great in your kitchen and function like a million bucks.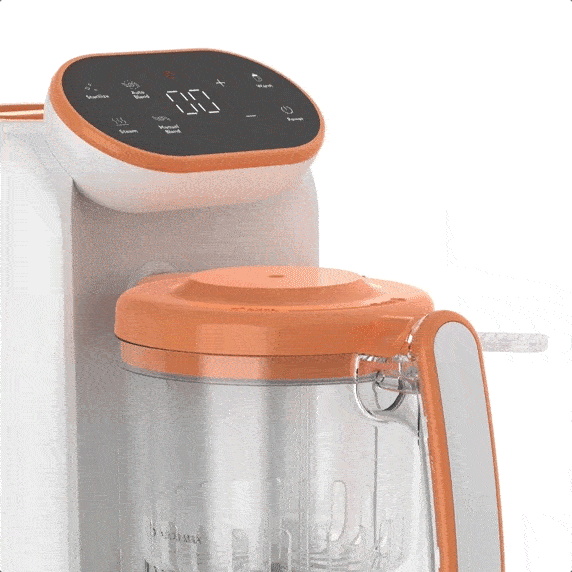 touch
display
Quook features an easy to use touch display, with automatic and manual blending modes, allowing for complete control over your baby food prep. Easily select your mode and settings with a tap and the device will notify you when the cycle is complete. Flexible control enables you to adjust the digital timer to your preference, even during the cycle, and the low water indicator will let you know if it's time to add more water.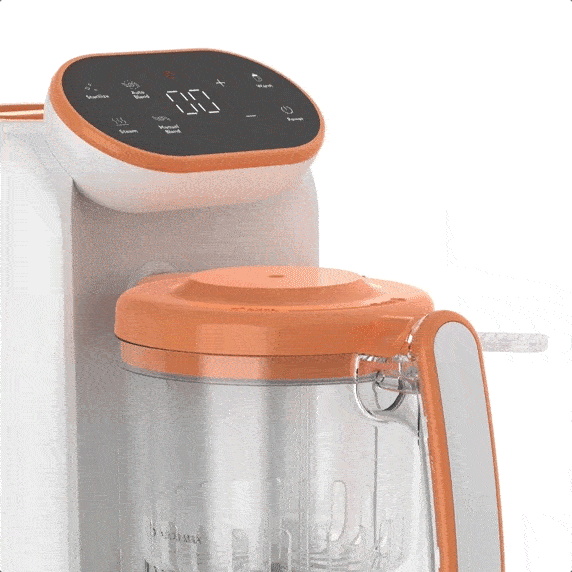 tritan™
blending cup

Quook comes with a large capacity, extra durable Tritan™ blending cup capable of withstanding years of regular use, as well as a secure, locking lid. The steaming basket features an integrated anti-scald handle so you don't need to fumble with additional utensils before blending, and the spill-proof cover keep things extra clean during otherwise messy blending sessions. To top it off, all removable parts are dishwasher safe tough messes.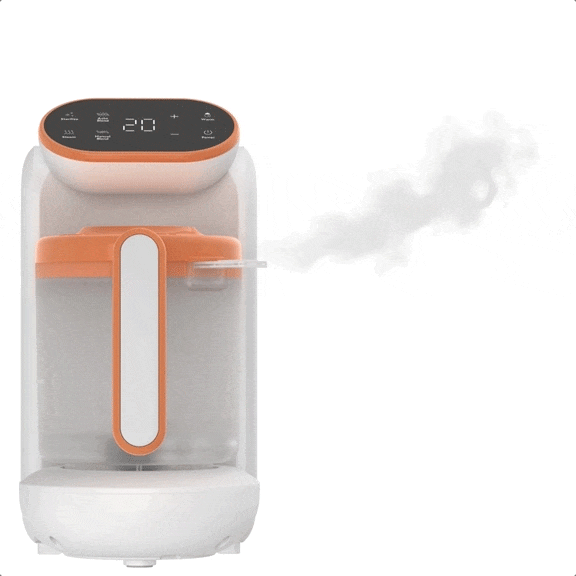 self
cleaning

Quook features a time-saving self clean function for mild messes and a steam sterilization mode capable of handling small parts like bottle nipples and pacifiers. When you're finished cooking, fill the blending cup with water, start an auto blend cycle, and the device will rinse itself clean. Run a sterilization cycle to kill any remaining bacteria and you've got yourself a clean baby food maker.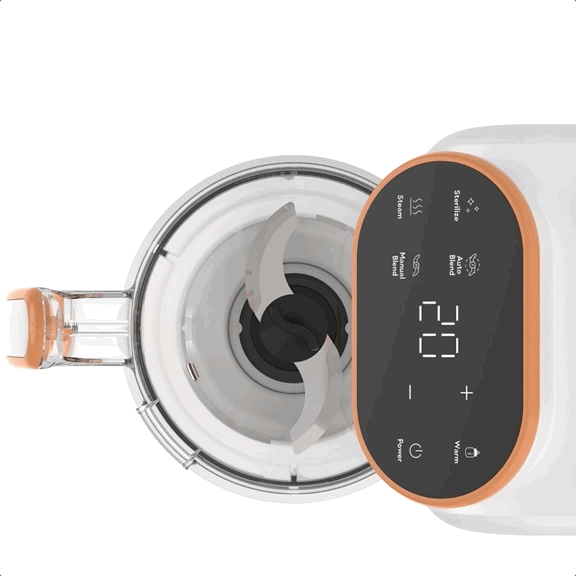 304


stainless

The resilient blade is forged from 304 stainless steel. Designed to stay sharp and last for the life of your device, it can be easily removed for cleaning, and is dishwasher safe. The blade assembly includes a removable silicone gasket to prevent unwanted leaks, and because we know gaskets can lose their seal over time, we decided to include an additional gasket in the box to keep your Quook in top form for as long as you need it.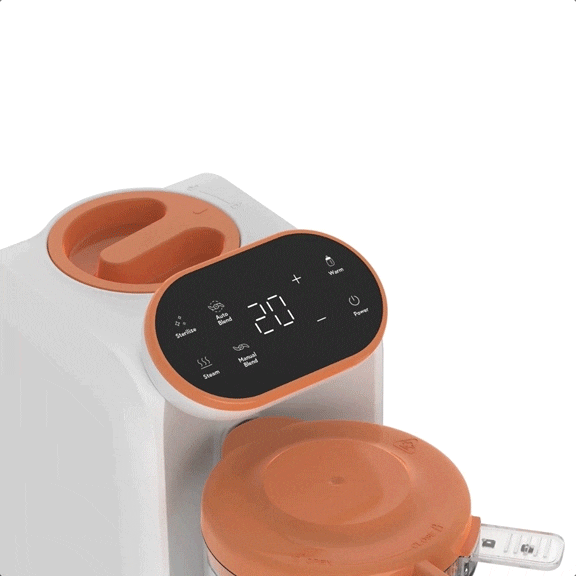 wide


reservoir

Not only is the extra wide water reservoir super easy to clean (*cough* other brands *cough*), it also doubles as an integrated bottle warmer. Just remove the cap, place your bottle in and select 'warming' mode. The device will safely and evenly warm your milk or formula and notify you when it reaches the ideal temperature. That's one less appliance for you to buy, and more counter space for your coffee maker.